General Information 
The first thing you need to know about Bingo on the Box is that the site's name tends to be abbreviated to BoB, a move which also provides the moniker of its ubiquitous mascot. An anthropomorphized television with a cockney accent and a sly sense of humour, BoB acts in the finest tradition of TV gameshow hosts, bringing Bingo on the Box's range of games to you in his own inimitable, highly entertaining style.
That range of games is as comprehensive as you could wish to find anywhere. With four dedicated bingo rooms joined by a massive selection of over 400 casino games and slots, you could log in to Bingo on the Box every day for more than a year without ever having to play the same game twice.
Though it may sound a little mind-boggling, finding just what you want from this huge catalogue of games couldn't be easier, with a simple-yet-stylish approach to site design making navigating the eye-catching menus, whether in-game or out, an intuitive joy.
Bingo on the Box is part of the Betway Group, meaning that every one of those games comes with the support and security that you can expect to receive from one the biggest gaming brands in the world. To further enhance your peace of mind, you'll be pleased to hear that Bingo on the Box is fully licenced by both the UK Gambling Commission and the Malta Gaming Authority.
And all of this can be accessed at any time, no matter where you find yourself, thanks to Bingo on the Box's fully-featured apps for iPhone and Android.
Bingo on the Box Bonuses and Promotions 
As if the site itself wasn't enough to inspire you to dive right into everything Bingo on the Box has to offer, those doing so can also benefit from an astounding range of offer and promotions, which promise to elevate your play above the norm.
First among these is a generous Welcome Bonus, rewarding those taking the very first steps of their Bingo on the Box journey with a Match Bonus on their first deposit. With that initial outlay matched by a 300% Bonus (broken down as a 100% Bingo Bonus and a 200% Casino Bonus) up to £30, newbies will have everything they need to get a comprehensive sense of what's on offer from the get-go. By depositing just £10, a first-time player will receive an extra £10 to take to the bingo rooms, and an extra £20 to use on any of the wide range of casino games available to them.
But that's far from the end of the bonuses, as returning players will be rewarded with weekly promotions that will offer them more Matched Bonuses, Free Spins, and other opportunities to make their play go further.
In addition, every time you wager £10 at Bingo on the Box, you'll earn one Loyalty Point under the site's loyalty scheme. The six-tiered system presents a range of rewards available to spend your accumulated points on, depending how many you have, and simply means that the more you play, the more you stand to get back from the site.
Bingo on the Box Casino Games 
Exciting and unique as the presentation may be, Bingo on the Box maintains a single-minded focus on its primary function – providing you with as wide as possible a selection of the very best online games to be found anywhere.
As the name of the site suggests, bingo underpins BoB's offering, and you'll find all the number-calling action you could wish for in its four bingo rooms; Friendship, Rainbow, Sapphire and Speed.
If you're a relative newcomer to bingo, you may want to head for the Sapphire room first. Within its glittering confines, you'll find the shorter form of the game – using 75 balls – being played on tickets with prices starting at a mere 6p each. Though the cost is low, the reward can be great, with progressive jackpots that continue to grow until they're won.
In the Friendship, Rainbow and Speed rooms, you'll find traditional 90-ball bingo being played with daily and progressive jackpots on offer. Away from the game itself, an extra sense of community is added through the chat box function you'll find in each of the rooms.
Beyond the bingo, a whole world of gaming is available to you through over 400 casino and slot games on offer at Bingo on the Box. Casino favourites like roulette, blackjack and poker are all present and correct, in both traditional formats and exciting new interpretations that add features or dynamic visuals to the mix.
Bingo on the Box's selection of slot games must be seen to be believed. Suffice it to say that, no matter whether your preference is for 3 or 5 reels, for traditional boards or atmospheric licenced themes like Game of Thrones™ or Jurassic Park™, or for fixed odds or progressive jackpots, you'll find what you're looking for among BoB's selection.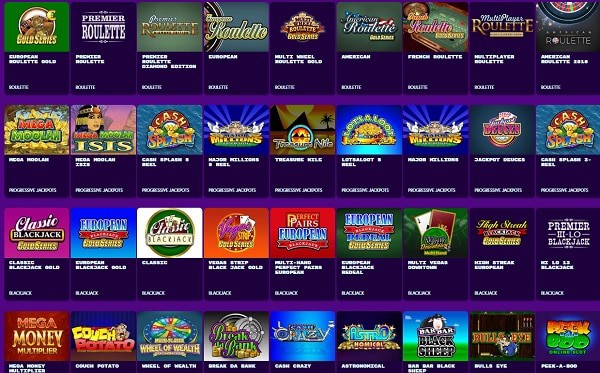 Bingo on the Box Safe and Fast Banking 
To get you amongst the fun as quickly as they can, Bingo on the Box allows deposits via a variety of methods. All major credit and debit cards are available as an option, joined by the latest and most popular electronic payment systems. You can use the same methods to withdraw funds in most cases, but there are some exceptions which mean it's always advisable to check to avoid delays.
While its vast selection of games is offered with entertainment in mind, BoB understands that your play must be underpinned by a solid platform of security.
To this end, all financial transactions are secured and encrypted by the very latest technology in Transport Layer Security (TLS), so that you can be certain that your money moves only according to your intentions.
And, with players' best interests at heart, Bingo on the Box also offers a great range of information on responsible gambling, as well as voluntary account restrictions and self-exclusion options.
Bingo on the Box Customer Support 
Though a lot has clearly gone into the way games are presented to you by BoB, just as much thought has been given to the provision for those inevitable occasions when things go wrong.
Your first port of call when you have a query should always be the comprehensive and constantly updated FAQs page, where you'll find simple solutions to many of the most common problems.
If you're still in the dark after a visit to the FAQs page, rest assured that Bingo on the Box employs a dedicated team of customer support agents, who you can call on 24 hours a day, seven days a week via email, telephone and online live chat.
Verdict 
While there are undoubtedly a great number of options in the online bingo market, Bingo on the Box stands apart thanks to a unique presentation style, with the charmingly humorous BoB at the forefront.
While the design and interface is enough to attract you to the site in the first place, it's backed up by such a wide range of games, and such a comprehensive approach to support and security as to keep you coming back for more. When the gaming is this good, you'd have to be off your box not to give this site a try.